At Cointown.com we specialize in Coins, Numismatics, Max Staplers, Collecting Supplies and Commemoratives.
Cointown.com is American owned and operated.
Click here for the
coins released by the
US Mint in 2016
Click here for the
coins released by the
US Mint in 2015
Click here for the
coins released by the
US Mint in 2014
Click here for the

coins released by the
US Mint in 2013.
Useful Links

Make us your Homepage
Frequently Asked Questions
Links of Interest
Store Hours
Location & Directions
Customer Comments
Books and Guides
Webmasters, Link to our site. Right click on the image below then select 'Copy' then paste it into your website.
You are visitor
Thank You!
Please support your local coin shop.
Cointown.com is a wholly owned subsidiary of Robinson's Coins,
Marietta, GA - USA
About the America the Beautiful Quarters Program...

Starting in 2010 and running thru 2021, the U.S. Mint will release fifty-six new designs for the Washington Quarter.

Five new designs will be released each year for the years 2010-2020. The release of the final design will be early in 2021. For the rest of the designs, you can see the order of release here.

The reverse side of each coin will feature designs depicting national parks and other national sites located within the United States and it's territories.

A restored version of the familiar 1932 John Flanagan portrait of George Washington will be featured on the obverse side of the quarters.

The releases slated for 2010 are as follows; Hot Springs National Park in Arkansas, Yellowstone National Park in Wyoming, Yosemite National Park in California, Grand Canyon National Park in Arizona and Mount Hood National Forest in Oregon.

This program will take the place of the District of Columbia and U.S. Territories that ended in 2009.

As usual, Cointown.com will have everything you need to complete your collection from the coins themselves to protective storage and display items.

Keep an eye on this page for the latest coin releases and other items of interest.
Are you interested in collecting coins but just don't know where to start? Check out Whitman's Guide to coin Collecting. A beginners guide to the world of coins that explains everything a new collector needs to know.
Check here often for up to
the minute Market prices on
Gold, Silver and Platinum.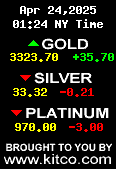 Cointown.com accepts the following credit cards through PayPal.com

along with your bank's debit card.*

*While we gladly accept Visa and MasterCard credit cards for phone orders, American Express, Discover Card and your bank's debit card are only accepted through PayPal..
Feel safe when you shop our secure website!
Eliminate the Guesswork
Here are our
Shipping Rates
Save 30% on American Art Classics Commemorative Currency
In order to print some of the pages on this site the Adobe Acrobat Reader is required. Get yours free by selecting the Acrobat icon below.
Copyright © 2002 - 2004 by Robinsons Coins aka cointown.com. All rights reserved. No portion of this web site, including the text, images, graphics, or content contained herein may be copied in any manner whatsoever without the express permission of Robinson's Coins aka Cointown.com.